A Lot Of Great Artists Like Gigi D'Agostino, Yves Larock, Tiesto, And Many More, Brought Us Big Classic Edm Songs That Made Edm To The Mainstream For Clubs Around The World. Here Is Our "Top 10 Classic Edm Songs Part 2" :
Gigi D'Agostino – La Passion
"La Passion" is a song co-written and recorded by Italian DJ Gigi D'Agostino. It was released in October 2000 as the sixth single from his 1999 album L'Amour Toujours. It is a Remix with some additional melodic variations of the song "Rectangle" by the French musician Jacno, which doesn't originally contain any vocals. Armenian singer and house music producer Andrew Sarkeesian provides the vocals, which were heavily auto-tuned, as were many songs which followed Cher's trend during the early 2000s.
Yves LaRock – Rise Up
"Rise Up" is a song co-written and recorded by Swiss DJ and producer Yves Larock, featuring uncredited vocals by Jaba. It was released in May 2007 as the lead single from his then-upcoming debut album of the same title. To date, it remains his most successful single, having reached the top ten on many European countries' music charts. Since its release, "Rise Up" has become a major hit in clubs worldwide.[1] Larock singled out India as a country he was particularly surprised to learn had embraced the single.
Tiësto – Traffic
"Traffic" is a track single which appeared in the album Just Be and Parade of the Athletes by Dutch DJ Tiësto. The track contains samples of Sean Deason's track "Psykofuk". When the album Just Be was released, his third single "Love Comes Again" was featured with it, "Traffic" turned into a B-side after having great success in Tiësto's concerts and having a music video made which was released in its original form as well as its radio edit version.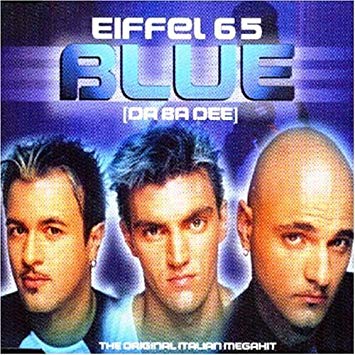 Eiffel 65 – Blue (Da Ba Dee)
"Blue (Da Ba Dee)" is a song by Italian music group Eiffel 65. It was first released in October 1998 in Italy by Bliss Corporation and became internationally successful the following year. It is the lead single of their debut album Europop. The song is the group's most popular single, reaching number one in many countries such as Ireland, the United Kingdom, the Netherlands, France, Sweden, Switzerland, Spain, Portugal, Canada, the United Arab Emirates, Russia, New Zealand, Israel, Lebanon, Finland, Norway, Belgium, Australia, Austria, Greece, Germany, and Hungary, as well as reaching #6 on the Billboard Hot 100 in the United States in January 2000.
Benny Benassi – Satisfaction
"Satisfaction" is a song by Italian DJ Benny Benassi. It was released in Italy in June 2002 as the lead single from his album Hypnotica. Using MacinTalk, the song's vocals consist of two speech synthesizers, one male and one female, repeatedly saying "Push me and then just touch me till I can get my satisfaction". The track was Benassi's debut single and most successful song, peaking at number two in the United Kingdom and earning a Gold certification in Australia, Belgium, France, and the United States. As of August 2014, it was the 54th best-selling single of the 21st century in France, with 382,000 units sold. "Satisfaction" is considered to be the forerunner of electro house which brought the genre into the mainstream.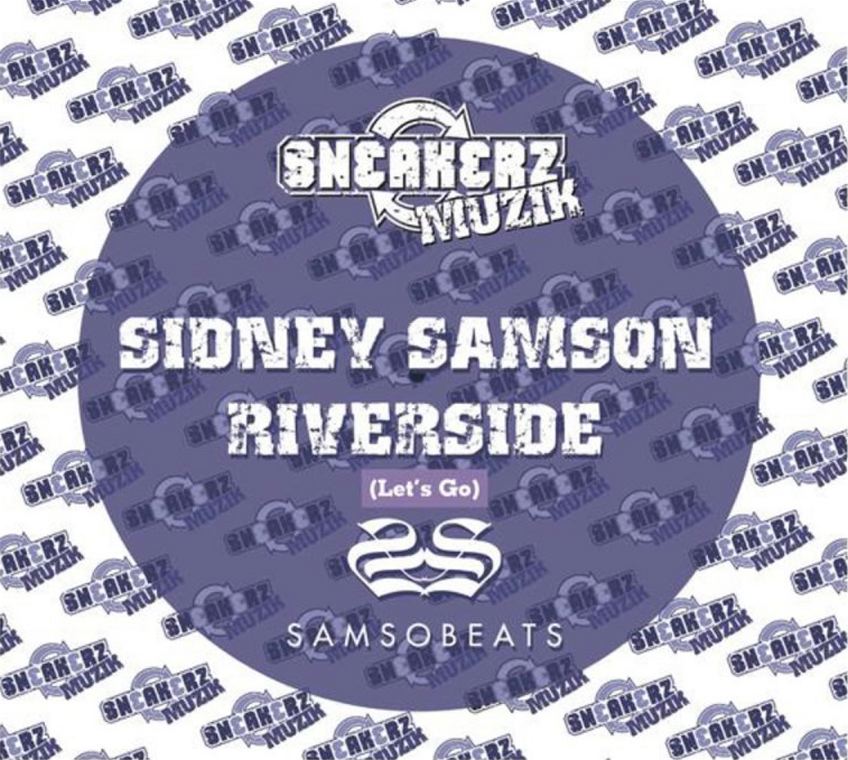 Sidney Samson – Riverside
"Riverside" is a house song released by Dutch DJ Sidney Samson. The "Riverside, motherfucker!" proclamation is the voice of Tupac Shakur sampled from the film Juice (playtime 1:10:25). The song is often censored during prime time, to avoid causing offence. A vocal mix has been made featuring Wizard Sleeve, released in the UK on 4 January 2010. The song name has been changed to "Riverside (Let's Go!)". Many British radio stations, including BBC Radio 1, added "Riverside" to their playlists, and as such the single received a high amount of radio play throughout December 2009 and January 2010, in preparation for the single's release. The song entered the UK Singles Chart at No. 2 on 10 January 2010. In January 2018, Samson collaborated with Tujamo to release a new version of the song titled "Riverside (Reloaded)".
Robert Miles – Children
"Children" is an instrumental composition by Italian composer Robert Miles. It was first released in Italy in January 1995 as part of the EP Soundtracks on Joe Vannelli's DBX label, but it did not chart. Vanelli brought the track to a nightclub in Miami where it was heard by Simon Berry of Platipus Records. Berry worked with Vannelli and James Barton (of Liverpool's Cream nightclub) to release the song in November 1995 as the lead single from his album Dreamland. The song was Miles' most successful single, being certified Gold and Platinum in several countries and reaching number one in more than 12 countries.
Gigi D'Agostino – The Riddle
The Riddle" is a song by the English singer-songwriter Nik Kershaw. It was released in 1984 as the lead single from the album of the same name. Kershaw described the lyrical content as being nondescript to fill as a "guide vocal" for the production. It reached number three on the UK Singles Chart and peaked within the top 10 in countries like Ireland, Norway, Sweden, Australia and New Zealand. An accompanying music video was made for the song and features references to Lewis Carroll's book Alice in Wonderland. The song was covered by many artists, most notably by Gigi D'Agostino (1999) and Jack Holiday and Mike Candys (2012).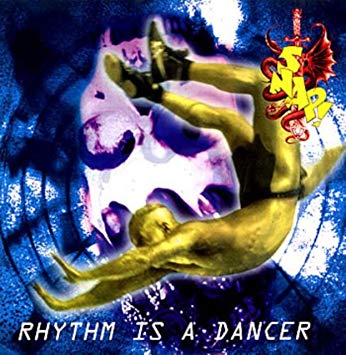 Snap! – Rhythm is a Dancer
"Rhythm Is a Dancer" is a song by German eurodance group Snap!. It was released in March 1992 as the second single from their second studio album The Madman's Return (1992). Written by Benito Benites, John "Virgo" Garrett III (aliases for German producers Michael Münzing and Luca Anzilotti) and Thea Austin, the song was released as the second single from The Madman's Return album on 30 March 1992.
Nightcrawlers – Push The Feeling On
"Push the Feeling On" is a dance song by the Scottish music group Nightcrawlers. It was the first single from their debut album, Lets Push It (1995). It reached the top-10 in various European countries, including the UK, where it peaked at number 3. Despite the Nightcrawlers' Scottish origin, the song was actually less popular in Scotland than in the UK as a whole (and many European markets), only peaking at number 11; mainly due to the more subtle and low-key style of the track, which differentiated it from the dance music popular in Scotland at the time such as bouncy techno. On the Eurochart Hot 100, "Push the Feeling On" reached number 5.