Where Talents
Meets Opportunity
DeepRhythm bridges the gap between artist potential and audience reach, propelling emerging EDM talent into the limelight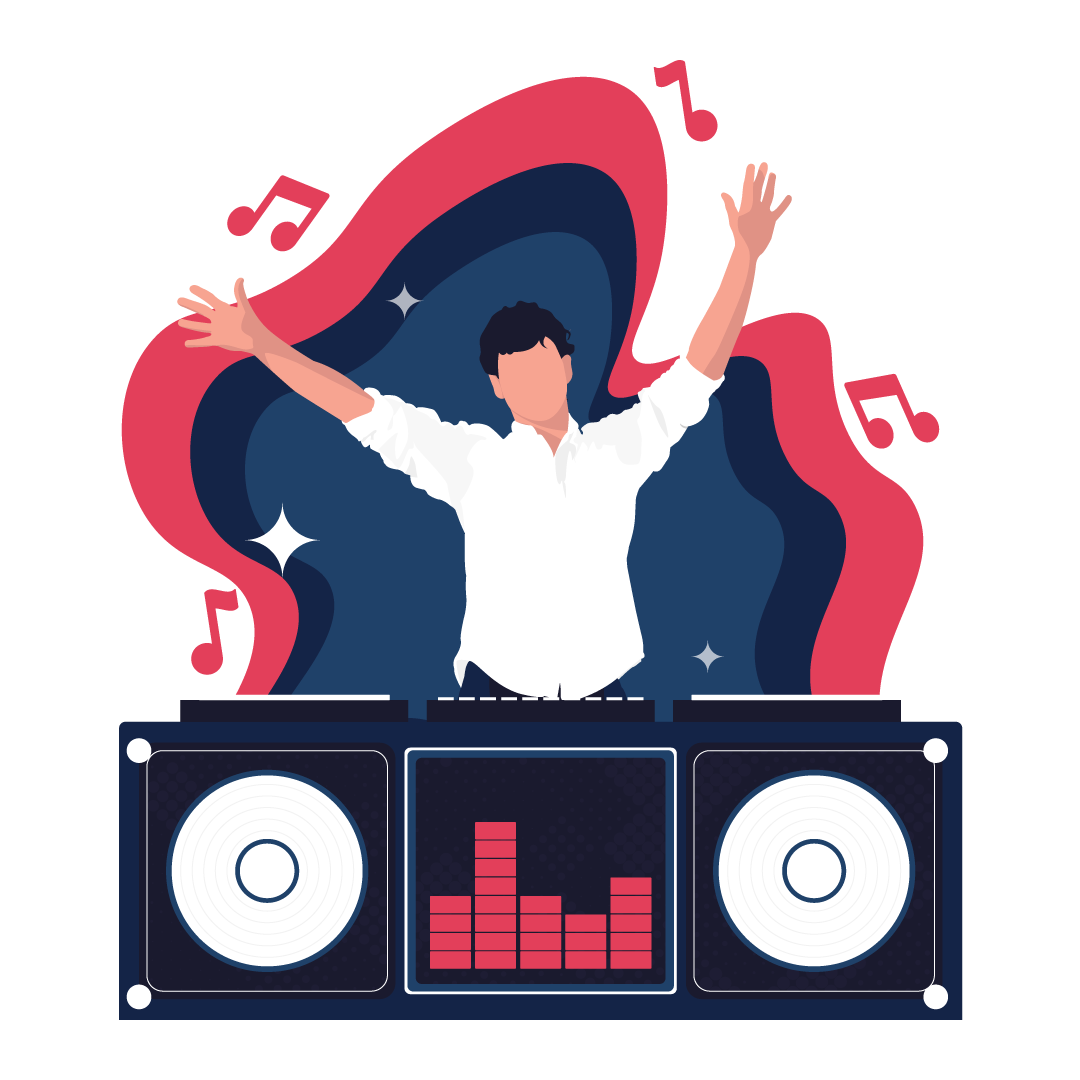 DeepRhythm is a beacon of inspiration, energy, and creativity within the Electronic Dance Music (EDM) community.
Founded in 2019, we cater to both producers and ravers, providing a space where rhythm meets passion and dreams turn into reality. We are all about creating connections, promoting talent, and delivering dynamic content.
The rhythm, energy, and community of EDM are what we live for. There's something magical about music's ability to make people forget their problems and just celebrate life. This love for EDM and its transformative power is what drives us at DeepRhythm.
Empowering Artists
Enriching Community
DeepRhythm combines innovative services, a driven team, and a commitment to bring unrecognized EDM talent to the fore, enriching the global EDM community.

Our Services
DeepRhythm stands apart from the crowd by offering both free and affordable services to emerging producers. We understand the challenges of breaking into the music industry, and we strive to make the journey a bit easier. From promoting music to helping producers gain more fans, our services are designed to provide a platform for talent and hard work.
Our Team
Our team is a symphony of diverse skills and united passion. With a roster of dedicated promoters and talented writers, we are committed to supporting artists and delivering valuable insights to our audience. Our promoters work closely with budding producers to enhance their visibility, while our writers continuously create engaging content on a range of topics.

Our Vision
At DeepRhythm, we envision a world where every producer, regardless of their background or resources, gets the recognition they deserve. We believe in the power of EDM to bring joy, to provide an escape, and to create a sense of community. Our goal is to keep fostering this sense of unity and to help more producers make their mark in the EDM industry.
We update our content every week to ensure that our audience stays informed and engaged. One of our unique features is the "Top 5" – a weekly roundup of the best new tracks in the EDM world. Additionally, our articles span a wide variety of topics. Whether you're a producer in search of advice on software and equipment, or a raver interested in industry insights and nostalgic moments, we've got something for you.
While we are proud of what we've achieved so far, we're even more excited about what lies ahead. DeepRhythm is committed to growing alongside the EDM community and to continuing to provide valuable services and engaging content. Whether you're a producer or a raver, you're a part of our family, and we can't wait to see where the rhythm takes us.
Thank you for being a part of DeepRhythm's journey. Here's to the music, the memories, and the endless possibilities that lie ahead.