About 30,000,000 followers from all over the globe are wondering: why did Marshmallo choose to delete all posts he shared on his Instagram account?
Is this the next chapter of Marshmallo in the electronic music industry? Three months after the opening of 2020 and no personal works or any possible hint of new and independent tracks from the world-famous helmet producer have been seen.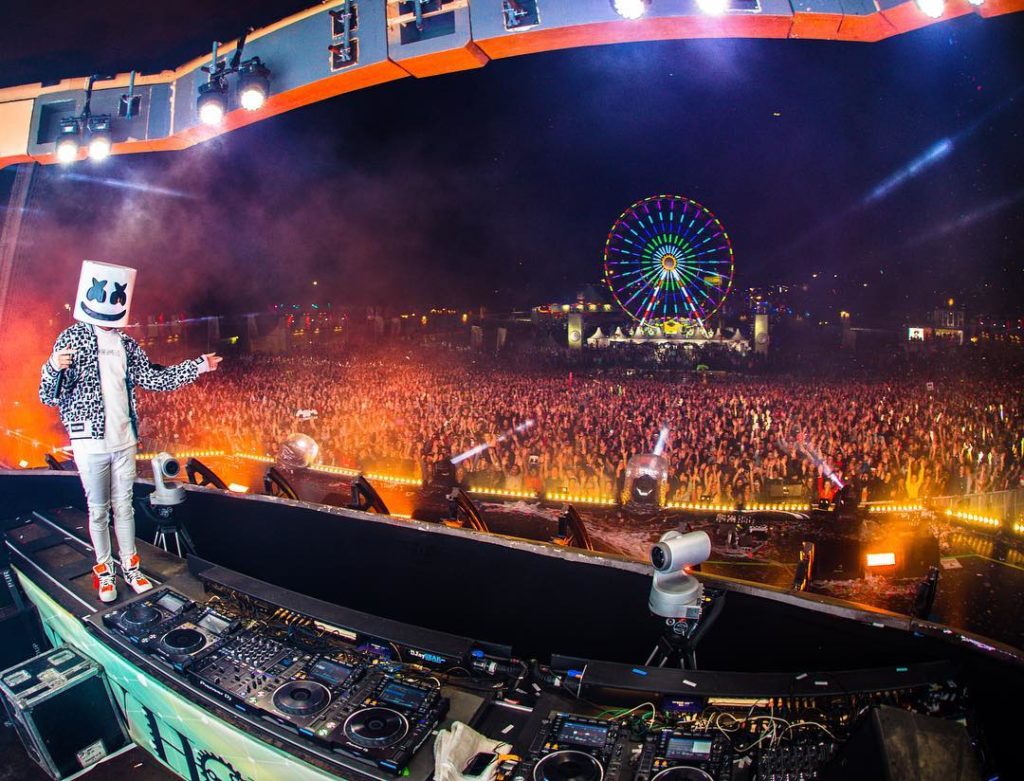 In a fairly revolutionary move, Marshmello erases all the spectacular memories, posts and photos that have so far been featured on his famous Instagram account, followed by nearly 30 million followers and creators in the industry.
Marshmello posted the first post on the clean, revamped Instagram page. In a short video of less than 20 seconds, Marshmello looks like a virtual figure emerging from a huge marshmallow helmet. While in the background a unique remix of 'Happier' is being played, In front of the figure is a car with a modern design that causes almost two million and a half viewers to wonder about its existence.

Is that a sign for the next step in Marshmello's career?
In response to many likes, it was the creator "SVDDEN DEATH" who responded through a number of curious eyes emojis and prompted many to start conceiving such and other conspiracies. Marshmello's talented and close friend, who was already featured on the YouTube show he used to run and even on his private channel when he released his remix to "Happier", he is considered one of the most exciting and talented creators in the scene today.
A new collaboration between him and Marshmello popped up on social media, The collab alongside SVDDEN DEATH, was nicknamed "Crusade" and is currently enthralling the fans.

Due to the extreme campaign seen on Instagram, you can't help but ask – is this just the beginning? Are we awaiting a new album from Marshmello? Will the two release new tracks for the festival season? All that remains now is to wait patiently and see where their collaboration can go.